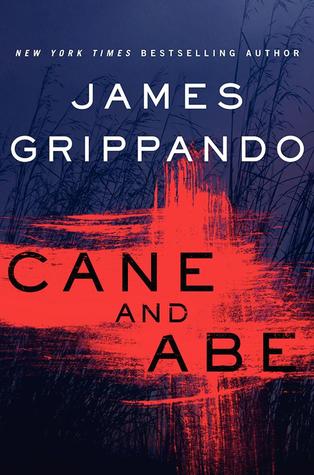 Cane and Abe


by James Grippando
Hardcover, 356 pages
This is the first James Grippando book I have read and I have to tell you - I am hooked!
I have no idea how he keeps so many balls in the air. So many twists and turns and threads make this mystery a true work of art.
His plotting and tone are perfect. Constantly ratcheting up the tension until you finish.
Part procedural, very much personal, Cane and Abe is a winner for all mystery fans.
From the Back Flap:
Unbelievable was the word for her. Samantha Vine was unbelievably beautiful. It was unbelievable that she'd married me. Even more unbelievable that she was gone . . .

Samantha died too soon. Abe Beckham's new wife has helped him through the loss, but some say it was a step back to marry Angelina, a love from Abe's past. Abe doesn't want to hear it, and through the ups and downs, he's even managed to remain a star prosecutor at the Miami State Attorney's Office.

Then everything goes wrong. A woman's body is discovered dumped in the Everglades, and Abe is called upon to monitor the investigation. The FBI is tracking a killer in South Florida they call "Cutter" because his brutal methods harken back to Florida's dark past, when machete-wielding men cut sugarcane by hand in the blazing sun.

But when the feds discover that Abe had a brief encounter with the victim after Samantha's death, and when Angelina goes missing, the respected attorney finds himself under fire. Suspicion surrounds him. His closest friends, family, professional colleagues, and the media no longer trust his motives. Was Angelina right? Was their marriage not what they'd hoped for because he loved Samantha too much? Or was there another woman . . . and a husband with a dark side who simply wanted his new wife gone?
About the Author
The first thing you should know about bestselling author James Grippando is that he is no longer clueless—so says his wife, Tiffany, after "A James Grippando Novel" was a clue for #38 Across in the New York Times crossword puzzle. James is the New York Times bestselling author of 22 novels of suspense, including eleven in the popular series featuring Miami criminal defense attorney Jack Swyteck. His latest, "Cane and Abe," a legal thriller set against the backdrop of Florida's sugarcane industry, has been heralded as "Gone Girl meets Grisham" and "a wild ride through Presumed Innocent territory." His 23rd novel, "Cash Landing" will be released in June 2015. James is also the author of "Leapholes" for young adults. His novels are enjoyed worldwide in 28 languages. He is now Counsel at one of the nation's leading law firms, where he specializes in entertainment and intellectual property law, representing clients who have won more than 30 Tony Awards. He lives in south Florida with his wife, three children, two cats and a golden retriever named Max who has no idea he's a dog.