Wake The Stone Man


by Carol McDougall
Paperback, 256 pages
I am Canadian. And Canada is big. I have always lived in or near Toronto and, like many city/suburban Canadians, felt that I was somewhat lacking in true Canadian experience or knowledge.
Wake the Stone Man
, apart from being a powerful coming of age novel with deeply affected characters in turbulent times, gave me a glimpse into Northern life. Rougher, tougher, sometimes dirtier, sometimes more pure. Different. And real.
This book is profoundly readable, even when it is uncomfortable. I drank in every word and was affected by every page. I learned about certain Canadian history - the good, the bad, the horrendous. From what seemed like a first person perspective. You live this book while you read it. And that is the best kind of book there is.
Who should read it? Every Canadian. Every woman. Every First Nations person. Everyone.
From the Back Flap:
Set in a small northern town, under the mythical shadow of the Sleeping Giant, Wake the Stone Man follows the complicated friendship of two girls coming of age in the 1960s. Molly meets Nakina, who is Ojibwe and a survivor of the residential school system, in high school, and they form a strong friendship. As the bond between them grows, Molly, who is not native, finds herself a silent witness to the racism and abuse her friend must face each day.

In this time of political awakening, Molly turns to her camera to try to make sense of the intolerance she sees in the world around her. Her photos become a way to freeze time and observe the complex human politics of her hometown. Her search for understanding uncovers some hard truths about Nakina's past and leaves Molly with a growing sense of guilt over her own silence.

When personal tragedy tears them apart, Molly must travel a long hard road in search of forgiveness and friendship.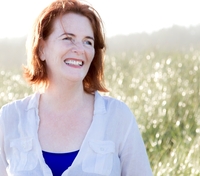 Carol McDougall is a writer and advocate for early literacy. She was born in Northern Ontario and has been active in the Nova Scotia writing community for many years.
In 2005 she was awarded the Mayor's Award for her contribution to literature and literacy and in 2010 received the Progress Woman of Excellence Award for the Arts. In 2012 Carol received the Beacon Award for Social Justice Literature for her novel Wake the Stone Man, which was inspired by her northern roots.
Carol's work includes writing for children, non-fiction, fiction, essays, book reviews and video scripts and her short fiction has been published in Room and presented on CBC radio.